Watch the video below to hear from the 2019 AAHA Practice of the Year and CUBEX customer, St. Francis Veterinary Center
As an AAHA Preferred Business Provider, CUBEX is proud to offer AAHA members benefits and services that promote the success of their veterinary practice. Through this membership, our team can better assist your practice.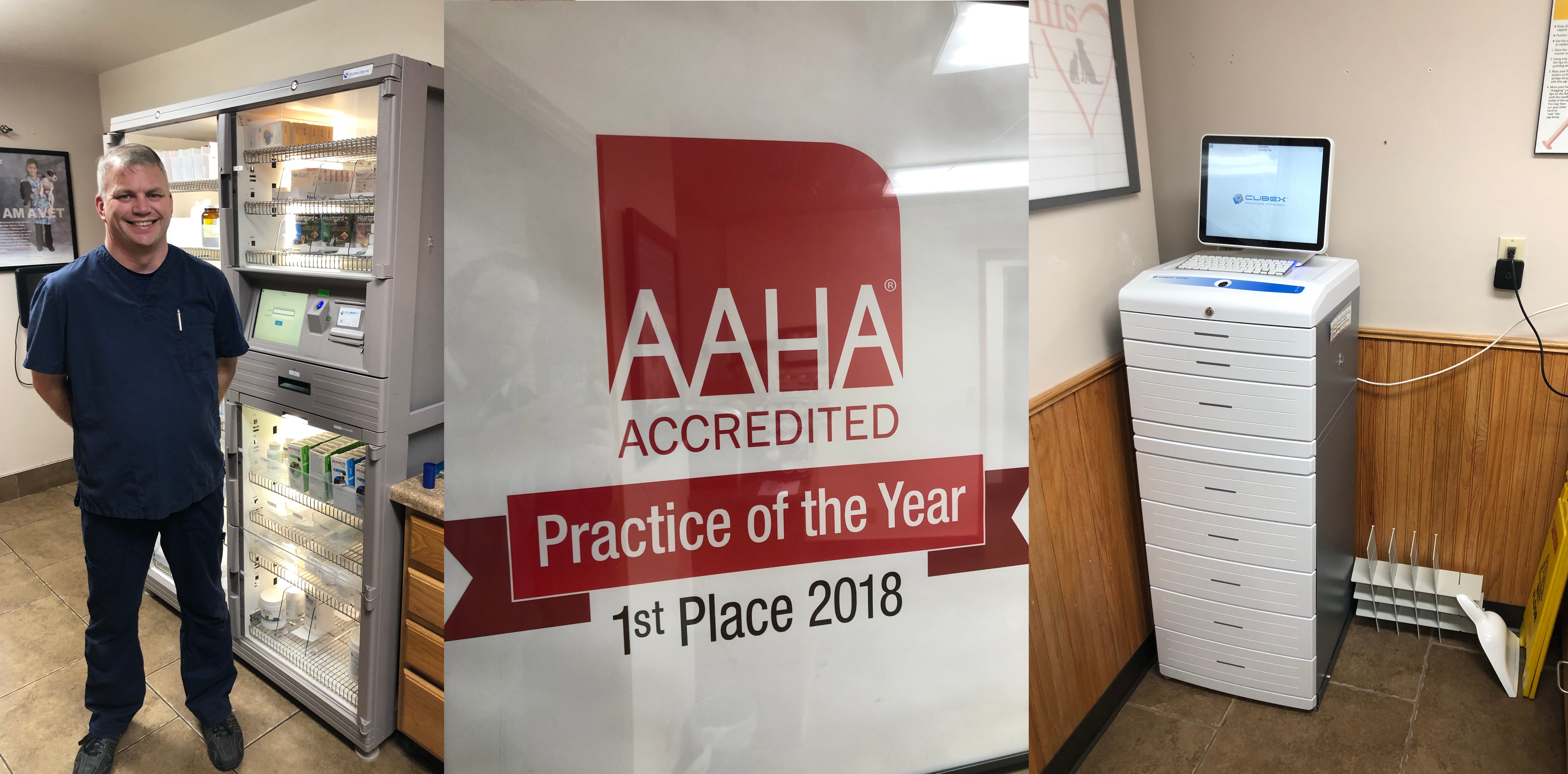 Dr. Mark Thompson of Country Hills Pet Hospital (2018 AAHA Practice of the Year), is also a proud CUBEX customer
The unique value we bring to the industry aligns CUBEX with the foundations of this exclusive AAHA program. With the heightened importance of controlled substance management and secure narcotics inventory, our capabilities and expertise make CUBEX a trusted partner.
When working with CUBEX, AAHA members are eligible for special pricing offers and other valuable services, including a 5% discount on most CUBEX products and services.
Complete the form to connect with our team and learn how we can help your practice.